02/01/2019
Packages vs. Nucs
Updated November 2019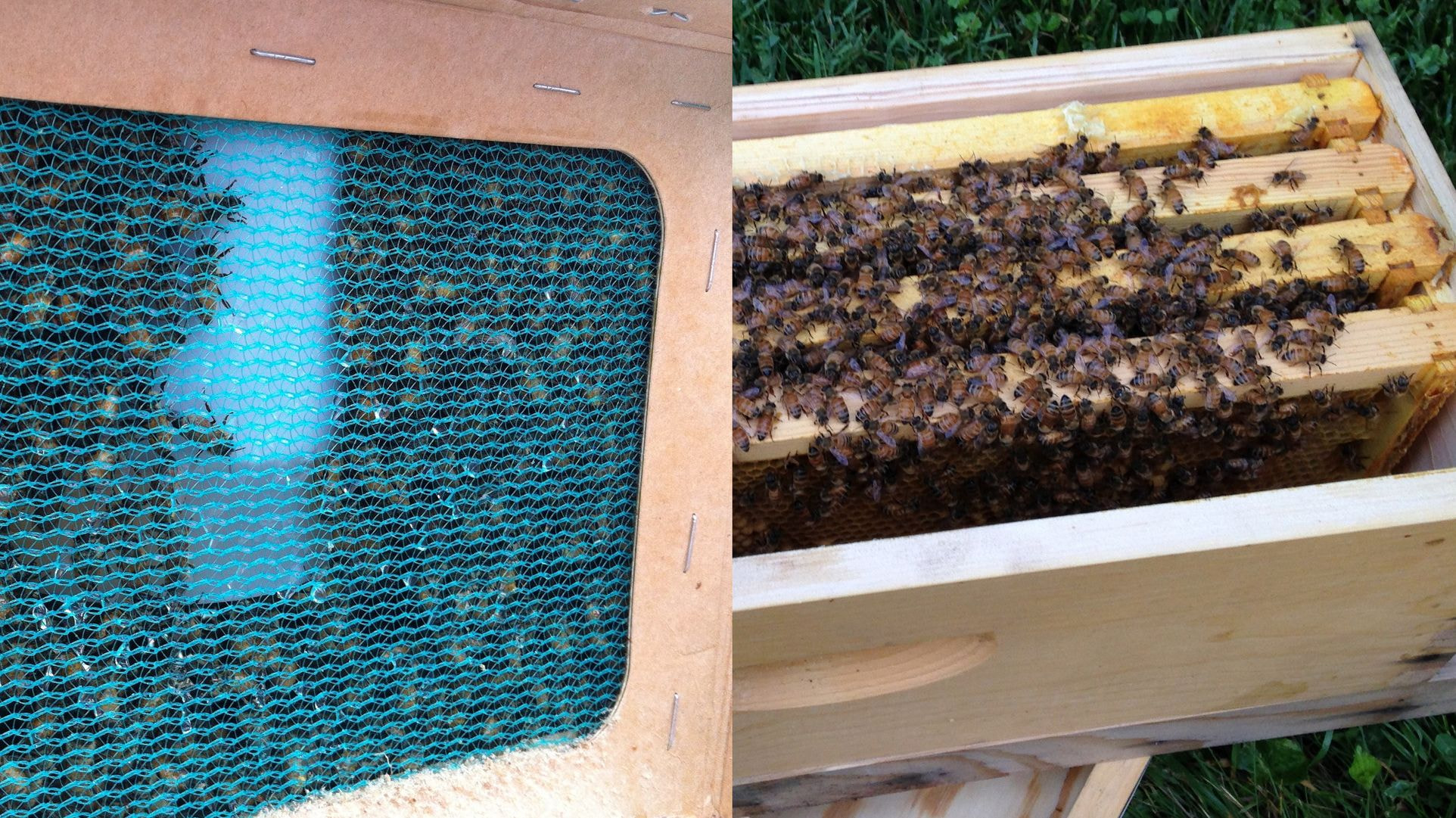 Purchasing live honeybees can be a tough decision. Let BC Bee Supply help by breaking down some of the pros and cons of each option:
A) "NUCs" (short of Nucleus Colony)
+ Bees are bred locally
+ Contains brood and bees in every stage of development
+ Includes drawn comb and food resources on four deep Langstroth frames
+ Includes drawn comb and food resources
+ Safe to transport and easy to install from wooden nuc box
+ Slight price advantage
- Arrives in May or June (possibly April) depending on purchase date

B) "Packages" (imported from Southern Hemisphere)
+ Arrives in March or April 2020
+ Includes mated queen along with 1.5kg of bees
+ Suitable for transferring into all types of hive styles
+ Declared mite-free and cleared by border authorities
- Bees are subjected to changes in environment and air travel

C) "Top Bar" Nucs
+ Close to natural beekeeping system
+ Highly productive bees on foundationless comb
+ Treatment free, non-migratory bees
- Non-standard format of hive frame/shape
- Relatively expensive

D) Mason Bees
+ Local, native pollinators
+ Easy to manage
+ Non-stinging
+ Very inexpensive
- No honey, no colony expansion, hard to see

There are many other forms of raising and keeping honeybees. Feel free to forward your questions to us at "sales@bcbeesupply.ca"